2020 Users' Group Conference
POSTPONED
Next Conference: June 22 to 25, 2021 in Montreal, QC, Canada
Conference Information
---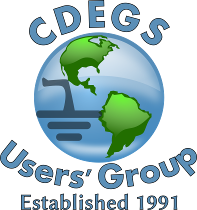 Due to the COVID-19 pandemic, the Users' Group Conference that was scheduled for June 23-26, 2020 is being postponed to 2021.
See below for details on next year's conference.
---
2021 Conference
Same City, Same Venue!
The 2021 Users' Group Conference will take place from June 22 to 25, in the center of downtown Montreal.
---

Venue
Hotel Bonaventure Montreal
900 rue de la Gauchetiere West
Montreal, Quebec H5A 1E4
Canada
Phone: 514-878-2332
(Hotel Bonaventure is approximately 13 miles (21 km) from Montreal-Trudeau International Airport - YUL)
Preferred Room Rate
SES plans to negotiate for a block of rooms that can be reserved at a preferential rate.
Details will be posted on this page later.
Parking
(information valid as of April 2020) Regular $24/day, Valet $35/day Two charging stations for electric vehicles. Lot is guarded 24/7.
Notes: Room fees are subject to applicable provincial taxes, such as the 3.5% provincial lodging tax, the 5% goods and services tax, and the 9.975% Quebec sales tax.
If a block of rooms are reserved for a preferential rate, these would likely be double occupancy. Details to be confirmed and posted on this page later.
Host Company
The 2021 conference will be hosted by Safe Engineering Services.
If you are interested in hosting a future CDEGS Users' Group Conference, please complete this&nbspbudget&nbsptemplate, and present it at the next Users' Group meeting.

---